RegTech to Discover and Mitigate Risk ​

Comprehensive marketing compliance for any enterprise.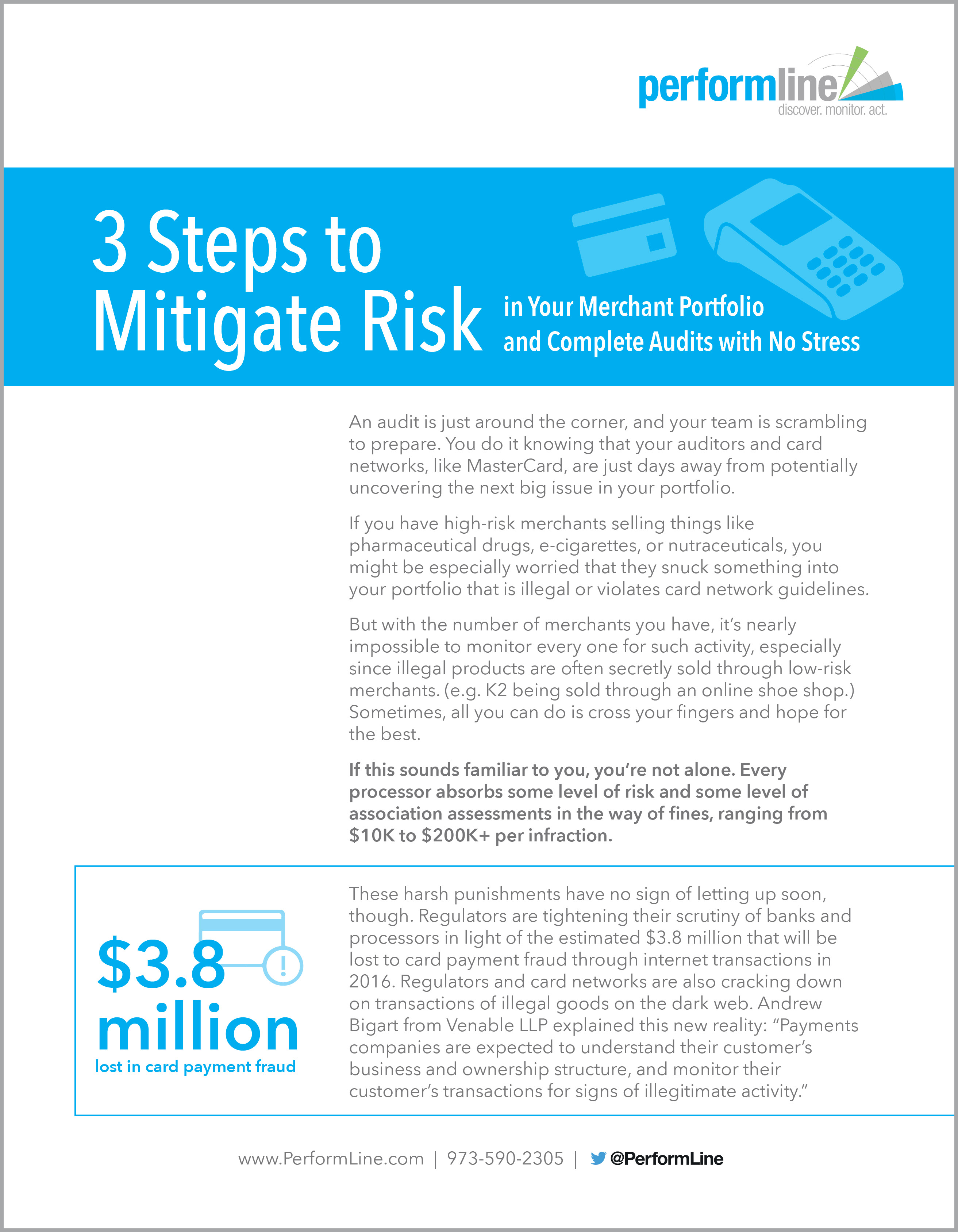 3 Steps to Mitigate Risk
Download the guide and subscribe to our blog.
Our RegTech Solution
Delivers automated compliance solutions for enterprises looking to mitigate regulatory risk and ensure brand safety.
Download our Complaint Risk Signal Report, new analysis for Summer 2017!
Get My Copy
90
billion
compliance rule checks...and
counting
32
analysts
needed to get same coverage as provided by PerformMatch
2,500%
increase
in monitoring coverage after onboarding to PerformMatch
$3.61
savings
per call with PerformMatch Contact Center Monitoring
172,000
rules
customized and deployed... and counting
Quicken Loans

With PerformMatch it was like hitting the easy button to start monitoring our marketing campaigns for compliance.
Education Management Corporation

Within the first 90 days of moving onto the PerformMatch platform, we achieved a 60% increase in efficiency. By the 12th month the efficiencies accelerated to a 214% increase.
Experian

Since launching with PerformLine a few years ago, potential compliance violations have dropped significantly. The platform is a great tool that justifies itself.
Learn How Our RegTech Platform Mitigates Risk
Want a demo or more info? Complete the form below and one of our experts will contact you.